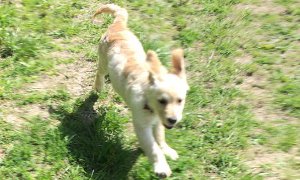 Puppy Walks
We all love them!! but puppies need a little more care and attention in the early months of their lives. From using a crate to buying the flea spray, worming tablets and tick removal tools. I am on hand to help along the way. Normally start with a 30 minute walk for the first few months then lead onto the full hour thereafter.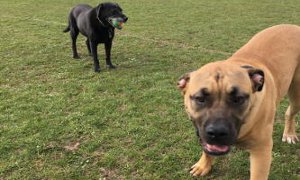 Large Dog Walks
Walking large dogs is not for everyone, especially if they are young or not very good in a group. After having lots of experience with larger dogs in my life I feel comfortable with them and can sometimes (Depending on which days you require a walk) can offer a 1-2-1 service for the same fee.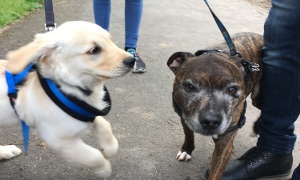 Small Group Walks
I like to keep things simple, so I only ever walk in small groups of 3 or less. This allows me to bond with your dog, while it makes new friends and not be overwhelmed. (if you require your dog to socialise I can bring one or more of my own dogs too) This also allows me to do both on and off lead walking and travelling by car.